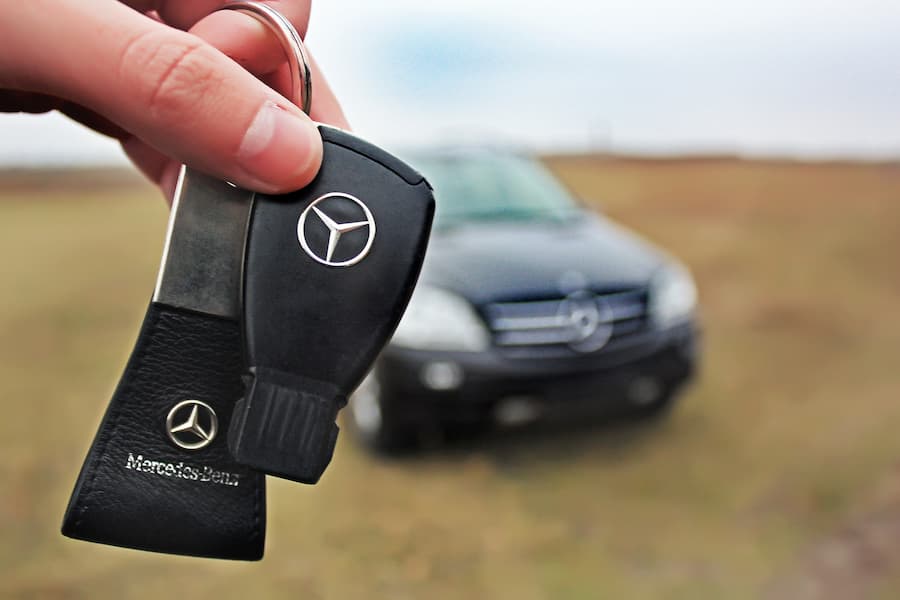 Many Mercedes Benz car owners ask emergency automotive locksmiths, "Can an emergency locksmith make Mercedes keys?" The answer is, your local automotive locksmith can make Mercedes keys.
Owning a Mercedes Benz car is a matter of pride. Mercedes Benz has focused on making their key systems smarter to make it impossible for the car to be stolen. Mercedes Benz cars made in the past few years have keyless entry.
Even older models of Mercedes have smart keys that need to be inserted into a slot in the vehicle to start it. Push to start is a standard feature of Mercedes cars in the last decade.
While smart keys offer maximum comfort to owners of Mercedes Benz, it is a complicated system, and programming a new key or a used one is not easy.
Why people ask, "Can locksmith make Mercedes keys?"
Lost or stolen Mercedes keys are one of the primary reasons people wonder if locksmith can make Mercedes keys.
Going to the dealer to get a replacement key can be an expensive process. A rough estimate is that it can cost upwards of $350 for you to get a Mercedes Benz key replacement from a dealership, while in some cases, it can be as high as $700.
While the cost is enormous, the process can also be slow. Dealerships prioritize selling cars and typically don't have a large stock of Mercedes key blanks that they can program quickly into your car.
They need to order the key blank with your vehicle's VIN, and this can take between three to five days. In some cases, the key blank can take ten days to arrive when the parts are ordered from Germany.
A dealership may also not be conveniently located in your area and does not offer mobile key replacement services. This means you have to bear the additional inconvenience of having to tow your vehicle to the dealership.
While your key gets made, you will need to use public transportation or rent a car, all of which adds to your overall cost.

Expert locksmiths can make Mercedes keys in quick time
With Mercedes car keys being complicated, only a highly trained and skilled automotive locksmith can make replacement keys. They need to have a special key programmer while being trained in making Mercedes keys.
Many Mercedes car models manufactured after 1998 also come with high-security keys that only some trained locksmiths can cut.
Highly skilled and experienced local automotive locksmiths in Kansas City and surrounding areas specialize in making replacement keys for all models of Mercedes Benz. Professional automotive locksmiths have mobile service vehicles equipped with the advanced tools required to make a new Mercedes key and program it.
The emergency locksmith is available 24×7 and comes to your location, wherever you are. The Mercedes key is made on the site by expert locksmiths.
Same-day replacement
As the automotive locksmith gives top priority to car key replacement and repair, they usually have a large reserve of key blanks. This cuts the waiting time for new blanks to arrive. Calling a locksmith also means that there are no additional costs of towing your vehicle or using a rented car or public transport.
Reputed automotive locksmiths typically carry out a same-day replacement while also providing additional services such as checking your ignition lock, door lock replacement, key fob repair, broken key extraction, and Mercedes key programming. When every minute counts in your busy life, getting expert assistance from your local automotive locksmith is the smartest way to avoid hassles and extra expenses.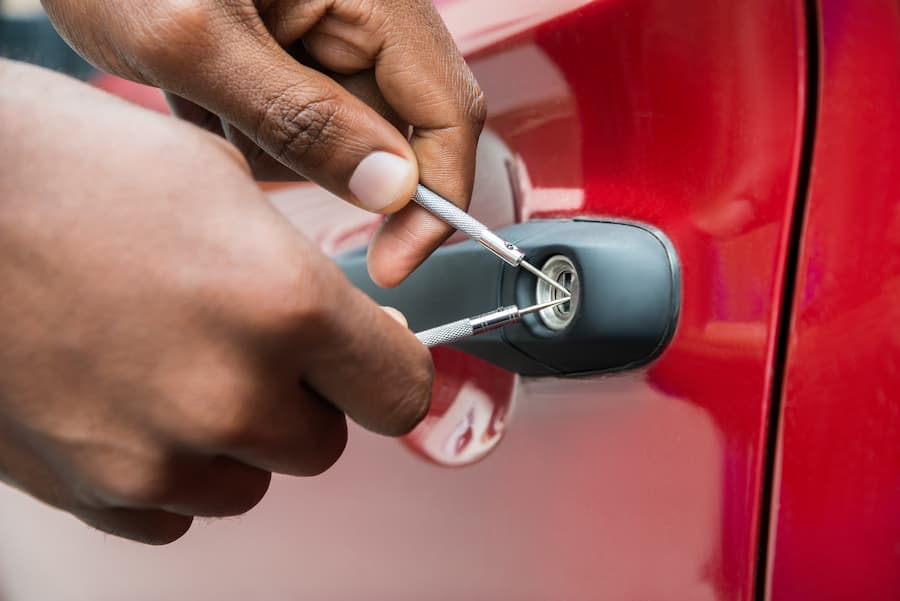 Your local, licensed, and highly trained automotive locksmith in Kansas City and surrounding areas is best equipped to handle the replacement, repair, and programming of your Mercedes car key.
Whether it is older model keys or the latest high-tech keys, the locksmith has the tools and training needed to carry out quick and precise Mercedes car key replacement. Speedy Locksmith is a popular local service that you can depend on.
We offer 24/7 service and can be at your location in a quick time. So, Mercedes car owners no longer need to ask, "Can locksmith make Mercedes keys?"