'Where can I get my key fob programmed?' is a query that most owners of modern cars with smart keys ask.
Key fobs or keyless entry remotes enable you to control your vehicle's locks, panic alarm, trunk and remotely start your car from a considerable distance.
These remotes are programmed wirelessly to your car and can be reprogrammed multiple times.
Key fob uses
The word 'fob' may have its origins in watch fobs that existed in 1888, where 'fob' refers to the ornament attached to the chain of a pocket watch.
The first usage of 'key fob' is traced to the German word for 'pocket' -fuppe or foppen.
Modern key fobs can perform a lot of functions apart from opening doors.
You can use your key fob to lower the windows.
Many car models have key fobs on which you can press the unlock button twice and hold down the button the second time till the windows open.
The key fob can also remote start the car in some models during chilly days to warm up your car. If there is a circular arrow on the remote engine button, it shows your car key fob can start the engine remotely.
You will have to check if it is legal in your state to let your car idle. Kansas is one of the many states that have anti-idling laws.
Some cars automatically adjust side view mirrors when you need to fit into a tight parking space. If your car doesn't do this, you can use your key fob and keep the lock button on it for ten seconds to fold the mirrors.
The other uses for your key fob include opening your car trunk with a click and starting your car with keyless ignition systems. In some models of cars, you can set memory using the key fob on where you want to sit.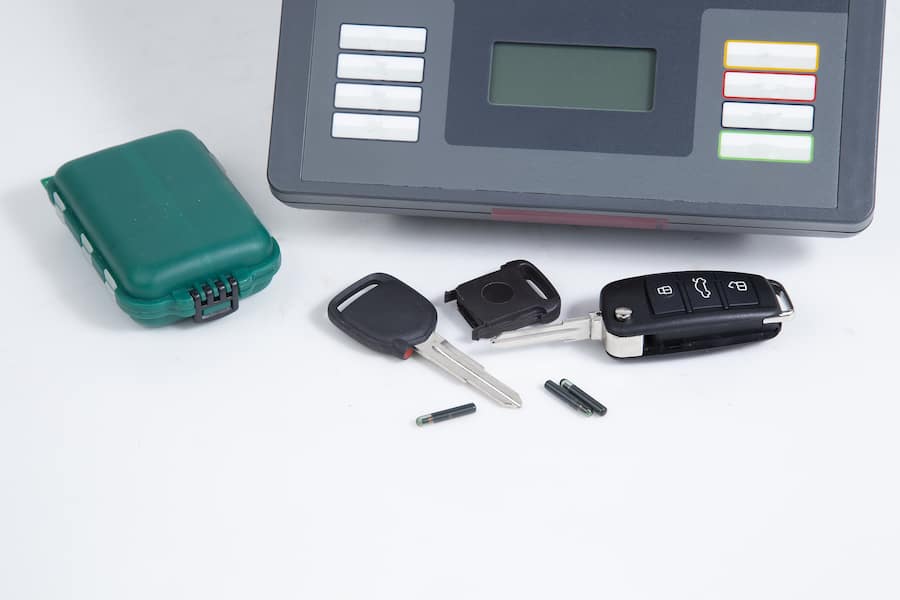 When do you need to program or reprogram your key fob?
Keyless ignitions work by using radio frequency signals. The chips in your key fobs transmit specific code to the antenna that sends the code to the receiver in the car using radio frequencies.
The key fob is designed to be unique for your vehicle and has a unique code. If you lose your key, lose the signal in the key fob or need a spare key fob, you will need to program the key fob.
Where can I get my key fob programmed?
Some car manuals have instructions on programming the fob, while these instructions can be different for each car model/manufacturer. In some makes and models, the programming process can be complicated.
The second option is to go to a dealership to get your fob programmed. However, getting a replacement key fob and programming it in dealerships can be expensive.
For some European cars such as Mercedes Benz, the cost of key fob replacement can go up to $500 while programming can cost an additional $100. This is because the latest European cars have rolling code encryption that is an advanced feature designed to prevent theft.
The third and the best way to get your key fob programmed is to call your local automotive locksmith.
At your local locksmith, you can save on the cost of key fob programming significantly based on the car model and make. In addition, your local locksmith has a huge stock of blanks that can be quickly programmed, saving you precious time.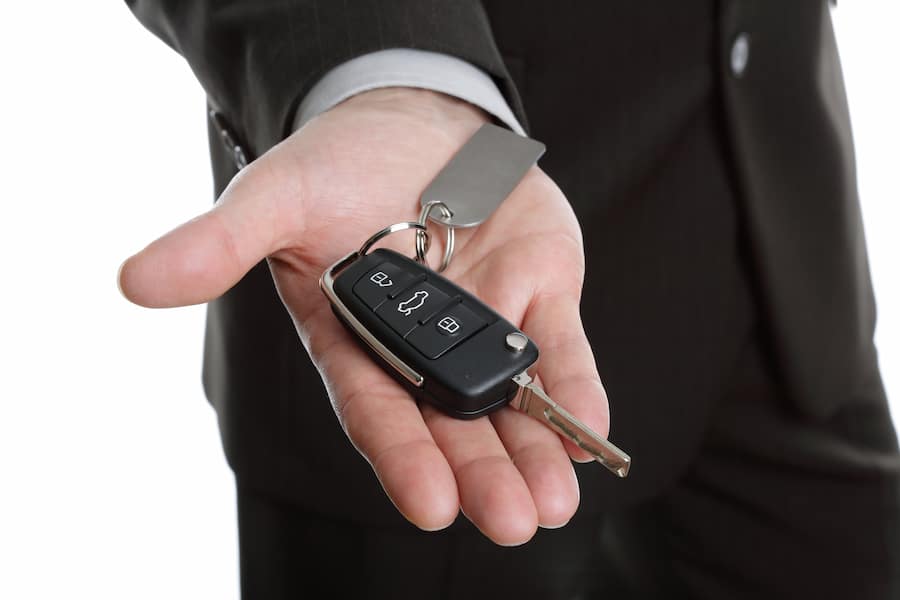 When you need emergency assistance with key fob programming in Kansas City and surrounding areas, Speedy Locksmith is the one you need to call. As the leading experts in key fob programming, Speedy Locksmith is the answer to your question on, 'where can I get my key fob programmed?'.