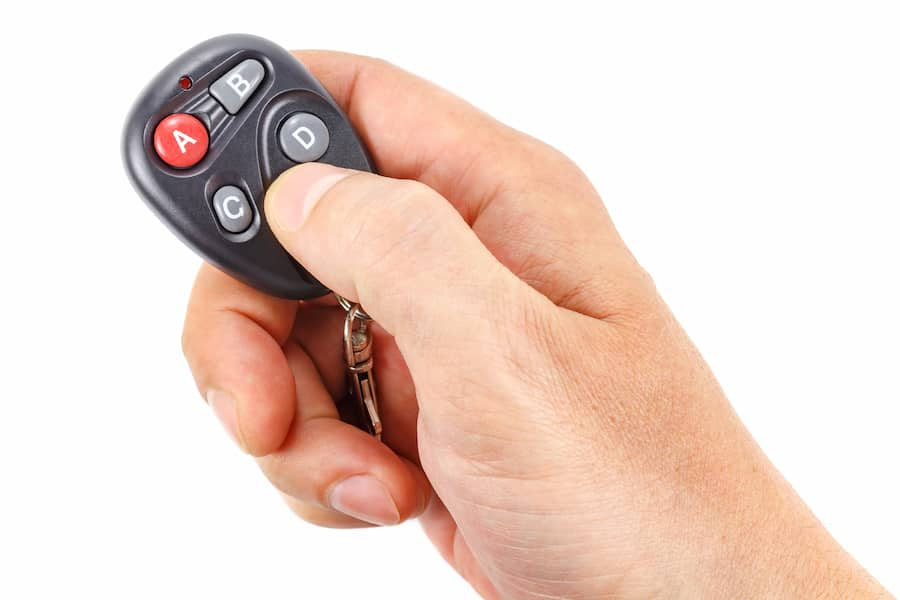 If you're wondering how do I program a new key fob without the original key, don't worry.
The truth is, programming new door locks yourself isn't very hard. Of course, provided that you know what you're doing.
In this article, we discuss everything you need to know about reprogramming the key fob to your house door when you don't have the original with you.
Why would you need to program a new key fob in the first place?
Well, you'll probably want to program a brand-new key fob for your house door if:
Your original key fob is malfunctioning, and repairs don't help.
You've lost your original keys and don't have a spare.
Your original keys have been stolen, and you're worried about a break-in.
You have broken into your house and your existing key fob door lock is damaged and needs to be replaced.
You want to upgrade the security of your home with a new locking system.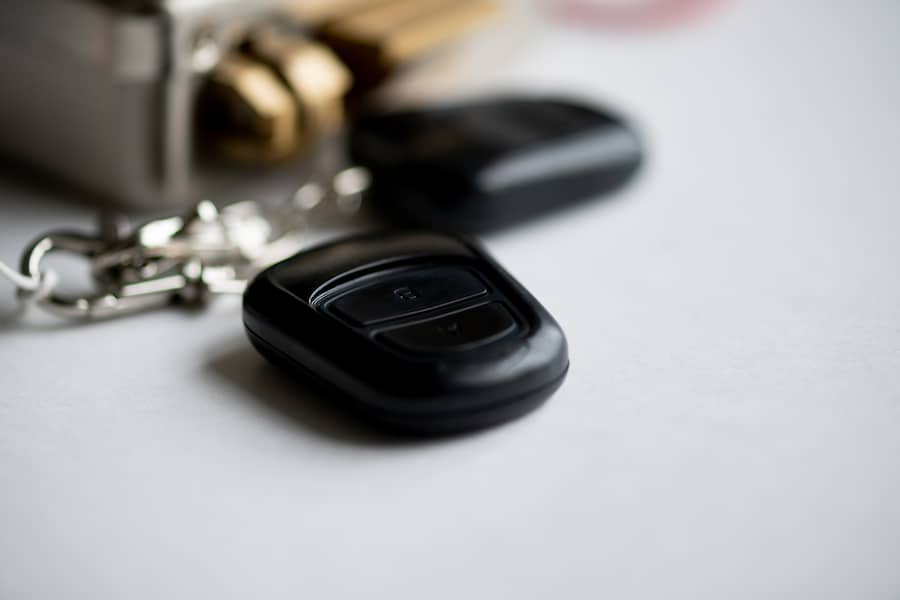 How do I program a new key fob without original by myself and without professional help?
Now that we know why you may want to program a new key fob without the original, let's take a look at how you can do this:
Log onto Google and search for "Aftermarket key fobs Kansas City".
Aftermarket key fobs are keys that are produced as spare parts in the aftermarket. You can purchase them and use them to replace existing old locks.
Once you find an aftermarket key fob you like, find a local Kansas City hardware store where you can purchase it.
Now, the next step depends on what you wish to do – just program a new key fob to the existing door lock or replace the entire door locking system along with the key fob. Let's look at both scenarios.
Programing the key fob only
Enter the master key code of the door lock you're using. (For example – 00463618#)
Type in the code you need to access the programming feature of the door lock. This number – along with other user codes & programming codes – is usually mentioned in the manual that comes with the door lock. (For example – *5#9#).
Then type in the new key fob ID (For example – 21).
Bring the new key fob close to the screen of your electronic door lock. This is to allow the door lock to recognize the key fob and to incorporate the fob ID for access from now on.
If you have done this correctly, you'll see a number (For example – the number "3") displayed on the screen in green.
Once the number appears, you'll hear a sound. This indicates that the key fob has been successfully programmed to the existing door lock.
Replacing the entire door locking system
Take a screwdriver and unscrew the long screws that are holding the existing door lock in place. Start with the back section (the room-facing side) and then detach the outside handle/knob section of the lock.
Install the new lock onto the door following the instructions on the installation manual of the door lock.
Follow the same key fob programming process we have mentioned above, to program your new key fob.
If you're able to follow all of these instructions (and the ones on the lock installation manual) to the tee, you won't need expert assistance. But, if you're finding any of these steps challenging or confusing, it's best to speak to a local Kansas City residential locksmith.
Professional help from a qualified emergency locksmith is really essential to ensure you don't mess up the process of key fob programming. It can also save you a lot of time, money, and effort when programming a house key fob.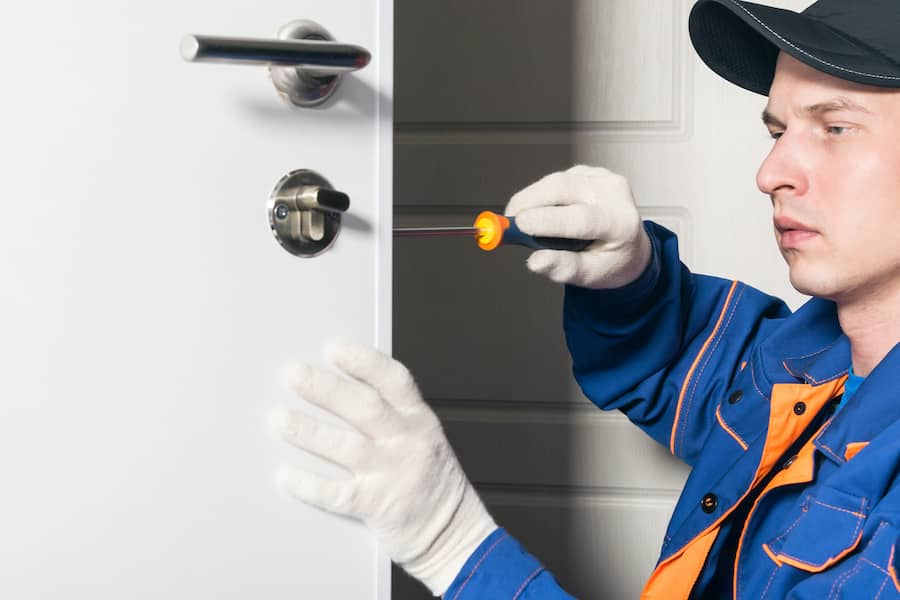 Speedy Locksmith at your service
At Speedy Locksmith, we are a highly reputed residential locksmith located in Kansas City. We have assisted many homeowners who wanted key fob programming for their house doors. We can help you too.
If you need a new house key fob programmed, please give us a call and let us know. We have a mobile team of vetted specialists who can be at your home in a few hours. We will examine your door locking system and recommend the best key fob for it.
Our team works with highly-reputed aftermarket lock & key manufacturers and we can get you premium-quality key fob door locks that are durable and cost-efficient. We also offer after-sale service for all aftermarket key fobs we source.
So, don't worry yourself with questions like, "how do I program a new key fob without the original key" and instead choose our team at Speedy Locksmith in Kansas City to help you with your house key fob programming needs.
Key Fob Service Areas
Key Fob Programming, Kansas City, MO
Key Fob Programming, Kansas City, Kansas
Key Fob Programming, Lenexa, Kansas
Key Fob Programming, Mission, Kansas
Key Fob Programming, Shawnee, Kansas
Key Fob Programming, Leawood, Kansas
Key Fob Programming, Overland Park, Kansas
Key Fob Programming, Olathe, Kansas
Key Fob Programming, Prairie Village, Kansas
Mobile Locksmith Service Areas
Mobile Locksmith Merriam
Mobile Locksmith, Prairie Village
Mobile Locksmith, Olathe
Mobile Locksmith, Leawood, Kansas
Mobile Locksmith, Overland Park
Mobile Locksmith, Lenexa
Mobile Locksmith, Shawnee
Mobile Locksmith, Mission
Mobile Locksmith, Kansas City, KS
Mobile Locksmith, Kansas City, Missouri