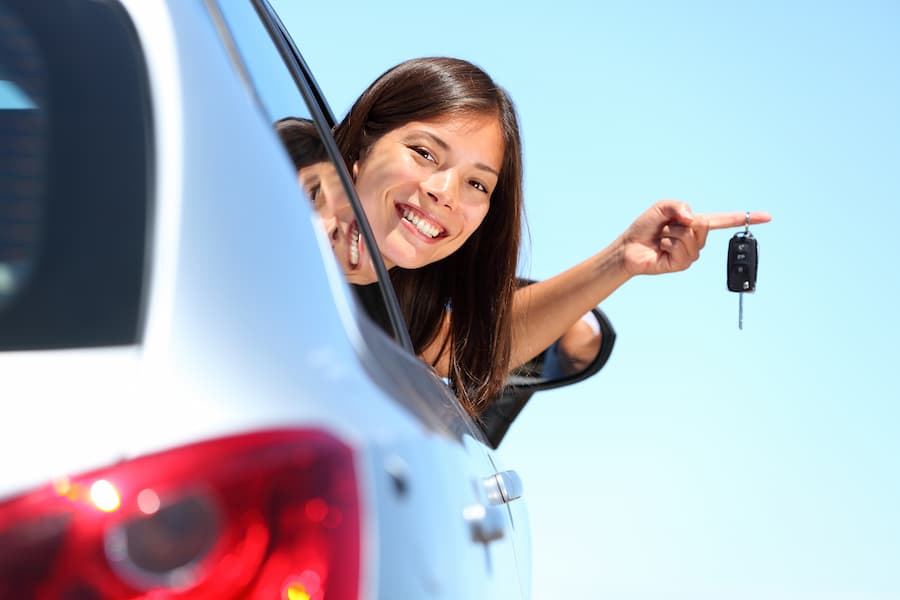 Having a spare car key is an important thing. If you have lost your car keys and are wondering, "How do I get a spare key for my car," you've come to the right place.
Here we explore the in-depth process that you need to follow to get a spare car key in Kansas City:
Identify the make and model of your car
The first thing you need to do is take down the details of your car. Every car brand, model, and even make within a specific model have minor differences in the car door lock and key. Having the details of your car can help you quicken the process of getting a spare key for your car.
Note down your VIN
Next, you need to note down your Vehicle Identification Number (VIN). This is a 17-digit code that is unique to each car. The VIN is used to identify specific information about that car. For example, date of manufacture, model test performance results, owner's name and registration, car servicing history, auto insurance details, etc. The VIN also tells the person who's making your spare key any issues you have registered about your car's lock and key.
Most places in Kansas City don't give you a replacement car key if you don't prove ownership of the vehicle. The VIN can help you here.
Check if car key making is covered under auto insurance or warranty.
Let's say you need the spare car key because your original was damaged, lost, or stolen. Some types of auto insurance cover spare key cutting/programming under their claims, provided your claim fits certain requirements. The same goes for the manufacturer's warranty.
Call a specialist who can help make the spare car key
Once you've done all of the above, it's time to contact an expert who can cut/program a spare car key for you. You can get a spare car key from five places:
Kansas City auto locksmith
Automobile locksmiths are specialized in cutting and programming keys for all car models. They can also help you replace the door lock if it's been damaged. Kansas City has many reputed emergency locksmith companies such as Speedy Locksmiths that can help you get a spare car key in no time.
Car dealership
The dealership from where you purchased your car will typically have a copy of your car key with them. This is done in the event you lose or break or damage your car key. You can contact them to get the key too.
Vehicle breakdown service
Sometimes, vehicle breakdown assistance companies do offer car key replacement services, where they can make you a spare key on-site if you need it.
A local Kansas City garage
Car garages are another place where there are professionals who can cut or program a spare car key for you.
Car insurance provider
If your car key is covered by insurance, you can get a spare key from them once you process your claims.

Why your auto locksmith in Kansas City is the best place to get a spare car key?
Although you have so many places where you can get your car key made, the best place to get a spare key is the auto locksmith. Here's why:
Your car dealership will have a long process that they'll need to follow and a lot of paperwork to file before they can hand over your keys. The authorization to do so can take a long time to come. It isn't the best option if you're in a hurry.
Vehicle breakdown assistance companies have very basic lock and key making technology since their primary area of focus is on providing general roadside service. The place you contact may not even have the tools needed to make a replacement car key.
Car garages are extremely expensive. Since they deal with higher-order servicing, they rarely offer stand-alone key replacement or cutting services. Additionally, just like vehicle breakdown services, Kansas City garages don't always have specialized car key cutting and diagnostic tools that are necessary to make a spare key. Plus, if they're all booked-up, the garage can take days to give you a spare key.
Your insurance and warranty aren't great options to rely on because getting your claims approved can take a long time. Additionally, there is a chance that your insurance claim is rejected because you don't fit the criteria the provider has stated.
Auto locksmiths eliminate all of these problems. They
Have a wide range of cutting, programming, and diagnostic tools needed to make any type of car key.
Offer immediate, emergency replacement key cutting/programming.
Provide door lock repairs and replacement if you need it.
Have a very quick service time of just a few hours.
Offer car key cutting and programming at very competitive prices.

How do I get a spare key for my car from Speedy Locksmiths?
At Speedy Locksmiths, we are a reputed car key manufacturer in Kansas City. We have over [X] years' experience helping car owners with car key and lock repairs and replacement.
If you want to know the answer to the question "How do I get a spare key for my car immediately," just give us a call. We can quickly come over, inspect your car, and make the key in just a few hours. You don't need to have the original key with you.
We can even make the spare car key with just your car's make, model, and VIN. Contact us today to place an order.
Car Key Replacement Areas
Car Key Replacement, Kansas City, KS
Car Key Replacement, Kansas City, Missouri
Car Key Replacement, Lenexa Kansas
Car Key Replacement, Shawnee Kansas
Car Key Replacement, Mission Kansas
Car Key Replacement, Overland Park Kansas
Car Key Replacement, Leawood Kansas
Car Key Replacement, Olathe Kansas
Car Key Replacement, Prairie Village Kansas