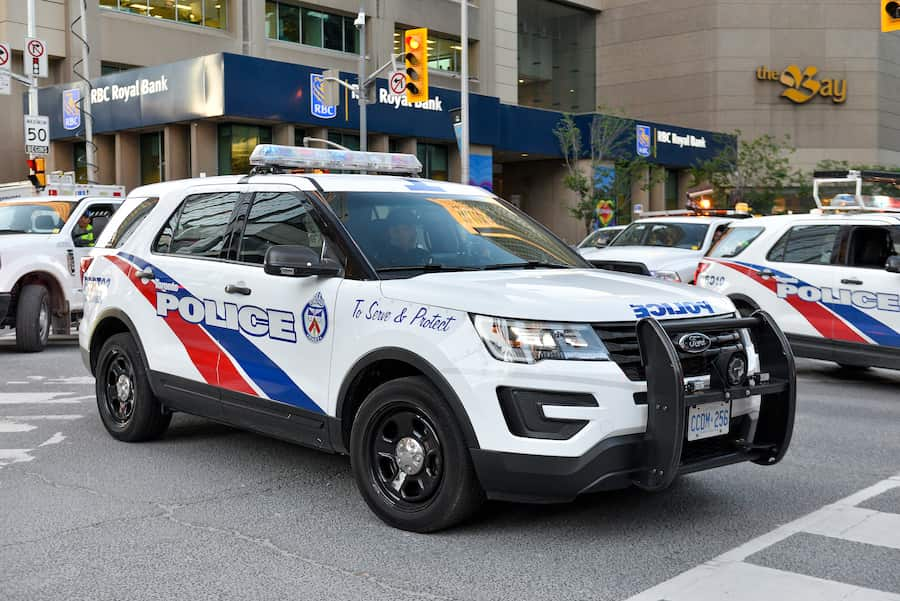 Will the police unlock your car for free when you're locked out of your vehicle with the key inside? It's not their job to unlock vehicles, and they cannot be expected to know about car locking systems. But the police can assist you in an emergency situation. For non-emergency scenarios, you have other options.
Your baby is locked inside the car
This qualifies as an emergency situation. You can call 911 for immediate assistance. The police will likely break open the car window to prevent the dangerous situation from escalating.
The police will call a tow truck
As we've already said, unlocking car doors is not in the official line of duty of police officers. They may be forbidden by their department to assist motorists stuck outside their car. If you're in a tight situation, the police may call a tow truck on your behalf. You will need to pay the towing company.
If yours is a non-emergency case, then the police may not act on it as quickly as you wish. Your tow truck may arrive at the scene after two or more hours.

You will need to sign off on a liability waiver
Say you're locked out of your brand new BMW near Union Station and you spot a policeman. You request him for assistance and he agrees but makes you sign a lability waiver in case of damage to the car. The job is done but your car window is heavily scratched. Your hands are tied because you signed the waiver.
Will the police unlock your car for free? Not anymore.
The police department obviously doesn't want to deal with claims from car owners' attorneys on how they should train their officers to provide this service without damaging the car. And even if a department did decide to provide training, the costs of kits and tools would create a budget constraint.
Moreover, if the police started unlocking cars for Kansas City residents, it would hurt local towing companies and automotive emergency locksmiths. For all these reasons, you're unlikely to find police officers willing to lend you a hand.
Tips to prevent lockouts
Carry an extra key with you. Rather than keeping the spare key in your pocket and risk losing it, store the key in a magnetic lock box.
You could get an inexpensive key developed. This key can open the car but not start it. You can use it to gain entry into your vehicle in the event of a lockout.
The buttons on your key fob can stop working if the car battery does not have enough charge. As a result, you may be unsuccessful in locking or unlocking your car. The battery life of key fob batteries is 3-4 years with normal use. Replacing your key fob batteries every few years, depending on how much you've used them, can spare you the trouble of lockouts.

What do you do when you're locked out of your car without the key?
Regaining access into your vehicle doesn't have to involve the cops. You can call a towing company and have your car towed to the dealer. The dealer will make a key that will open the doors but not start the car. You may need to show your vehicle identification number and proof of ownership. You will need to pay out of your pocket if your car insurance does not include roadside assistance.
If you have an AAA membership, a basic plan assures roadside assistance and towing for up to five miles from your present location. The wait for roadside service can be long as motor club agents tend to prioritize looking for the cheapest tow truck rather than finding one nearest to you.
For many Kansas City residents, a mobile locksmith is the go-to lockout solution. Speedy Locksmith is a popular local locksmith near you offering 24/7 assistance. We arrive at your location in one hour flat. Rather than asking will the police unlock your car for free, rely on the experts to get you back in your car.