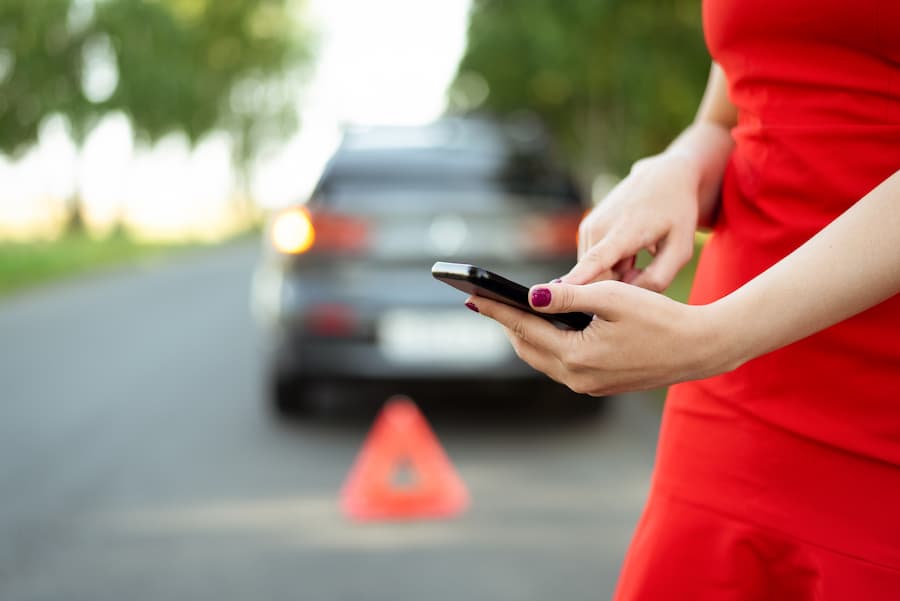 In a lockout situation, you may ask yourself 'can a towing company unlock my car?' There are many situations where a towing service can be of valuable assistance. This includes getting your car unlocked. What should you know about getting your vehicle unlocked when you call a towing company? Is there a better option to get back in your car quickly? We take you through the facts.
What are the different services offered by a towing company?
You will find towing companies in Kansas City and surrounding areas that offer a number of services for emergency automotive events. An auto accident, a flat tire, off-road recovery, cars stuck in potholes or mud, vehicles that have run out of gas, and jump starts are some situations that a tow truck company is equipped to handle.
Can a towing company unlock my car?
A towing service moves different kinds of vehicles and equipment from one point to another. In the aftermath of an auto accident, the owner of the damaged car calls a towing company to have their car taken to a collision repair shop. If the person involved in the accident is injured and unable to speak, then the police will place the call to the towing company. The vehicle will be taken to the tow yard and will remain there until the car owner's insurance company gives the tow truck driver further instructions.
When you're stuck outside without your car key, you can have a towing company move the vehicle from your location to a dealer. The dealer will make an inexpensive key to open the car doors so you can retrieve the key.
Some, not all, towing companies offer a lockout service. It implies that they have the professional equipment to unlock car doors without causing damage to the glass, paint, weatherstripping or any other part. They may use a Slim Jim, wedge or a specialized tool for the job.

How much does a towing company charge?
If you have the towing service move your car to the dealer's, expect to pay a hook-up free and a price per mile. The hook-up fee is a small fee. The price per mile varies from location to location. It is based on whether a car, motorcycle or heavy-duty vehicle is being towed, as well as the total mileage. The current average national cost of a tow is $109. The cost of unlocking a car also differs from one Kansas City towing company to another.
Does car insurance cover roadside service?
Auto insurers offer add-on coverage for roadside service. It covers towing and lockout assistance. Under this coverage, you may even be able to get your car re-keyed in case you're unable to find your keys.
What if you're an AAA member?
AAA members have access to a number of automotive services, including towing and lockouts. Depending on your membership plan, you may be able to get your car towed for free to a destination of your choice up to a certain number of miles. AAA member plans also cover emergency locksmith services; the amount covered depends on your membership plan.
That said, AAA roadside assistance isn't exactly the speediest. Their roadside assistance wait times have a reputation for being long. It could be because they receive hundreds of calls a day and have to deal with poor road conditions in some cases. When time is of the essence, a 24/7 mobile locksmith is the preferred option, as explained below.

Why call an emergency automotive locksmith?
Car locksmiths offer a variety of automotive services, serving as a one-stop shop for emergency situations. Kansas City residents rely on Speedy Locksmith for lockouts, rekeys, key repair, ignition replacement, fob replacement and more. We get to you in one hour and use specialized tools to gain entry safely into your car.
As mentioned previously, not all towing companies offer a lockout service. If you have your car towed to the dealer's you'll have to pay the towing costs and the dealer's costs. Rather than inquiring can a towing company unlock my car, directly calling an automotive locksmith can save you time and money.