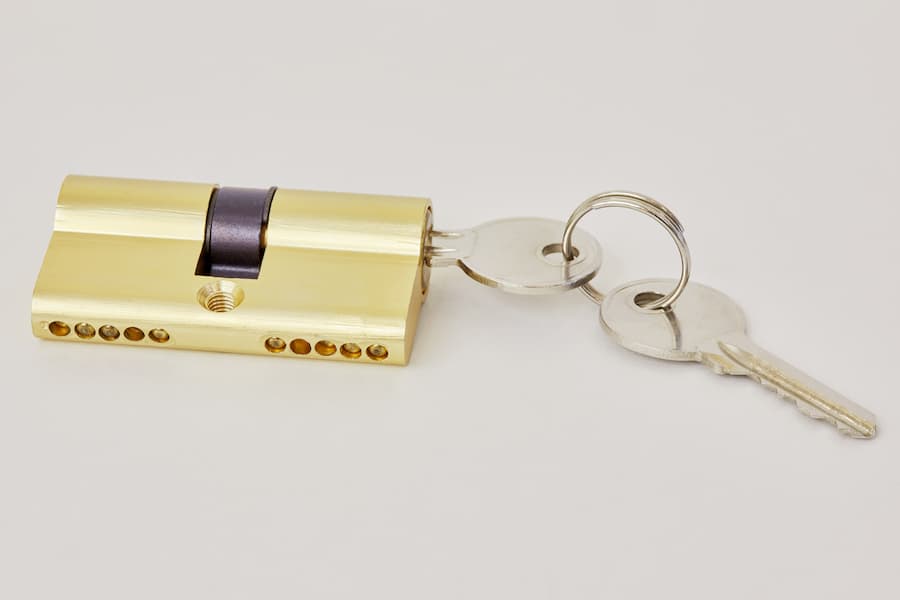 Have you lost your keys and are wondering can you re-key the lock? When rekeying a lock, you need to remove the springs and pins in the lock cylinder and put in new pins and springs that work with a new and different key.
However, it may not be possible in all scenarios. Only a good and experienced emergency locksmith would be able to determine if you can re-key the locks or change them.
Under what circumstances can you re-key the lock?
Rekeying is a good option for homeowners who prefer to have a single key that opens all door locks to their home or apartment.
Fewer keys mean a lighter key ring that takes up less space in your bag or pocket. You also spend a lot less time looking for the right key.
Rekeying a lock is also an important measure for improving a building's security. When a building is under construction, several people have copies of door keys, including contractors, subcontractors, some construction workers, and inspectors.
As a new homeowner, you may want to make sure that you have the only keys to your home before you take possession.
It is also quite commonplace for landlords to re-key the locks when a new resident moves in. Whether you have misplaced your keys or have moved into a new home, rekeying can help you achieve peace of mind knowing that no one else has a key to your home.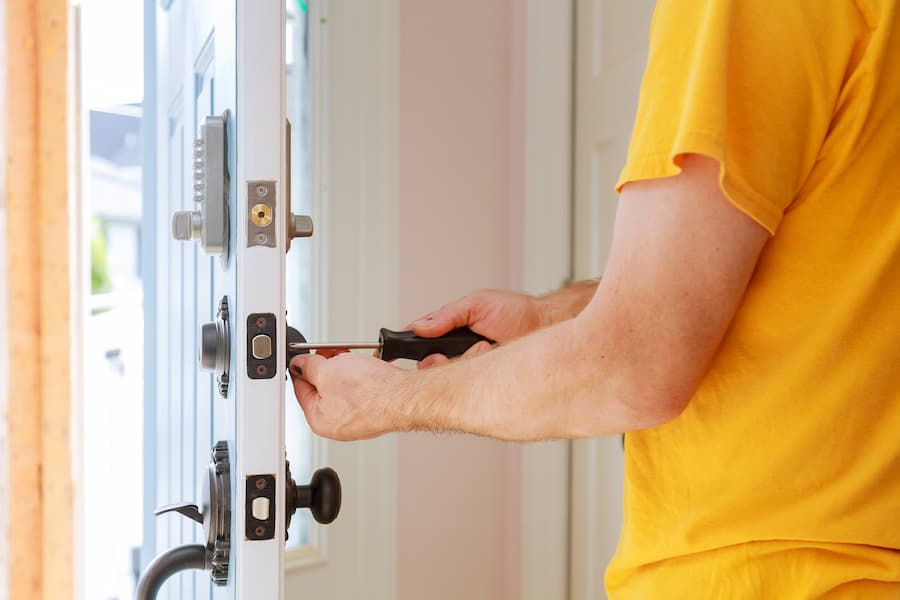 When should you replace a lock and not just re-key it?
Sometimes, a lock may be damaged to the point that rekeying will do no good. In such situations, changing the locks is better from a safety point of view.
It may not be possible to disassemble the lock for rekeying if you have misplaced your original keys. In such cases, you may have no other option but to replace the locks.
If you prefer having a single key for multiple locks, then you may want to consider rekeying. However, you must ensure that all locks have been produced by the same manufacturer.
Different brands have different size keyholes, hence rekeying may not be a viable option. If there are multiple lock brands in your home, you need to replace the locks with the same brand before rekeying.
Many people change locks for aesthetic reasons. Some have a preference for lever locks, while others may like knobs.
Sometimes, people also change locks to accommodate disabilities. For instance, deadbolts that have an interior thumb turn can be operated without grasping. Electric locks are also gaining popularity as they offer more convenience than traditional locks.
A professional locksmith is the best equipped to let you know when you should replace a lock and when you should just re-key it.
If you need to re-key your locks, there are rekeying kits available in the market. However, your locksmith would have access to much higher quality hardware than what you can find in these kits.
When it comes to keeping your home and family safe, you can never be too careful.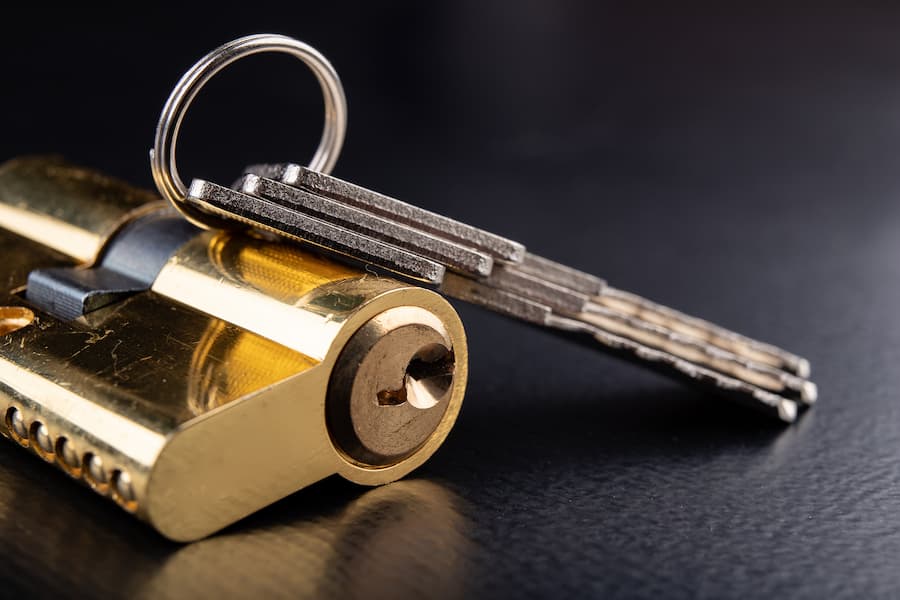 What are the options for rekeying a lock?
When it comes to rekeying a lock, you may explore the below options:
Call a professional locksmith.
A locksmith is your best option when it comes to rekeying your locks. It is very often difficult for a layman to figure if they should re-key or change their locks. Some don't even know that the option of rekeying exists. Rekeying is always cheaper than changing the locks. A good locksmith may be able to help you save a lot of money by rekeying the locks when you may have thought that changing them was the only option.
Take the lock to your local locksmith or hardware store.
You can remove the lock yourself and take it to your local locksmith or hardware store for rekeying. Doing so will eliminate the need for a house call, saving you a tidy sum. However, when you take the lock to them, make sure you carry the key that opens the lock.
Buy a rekeying kit.
If you think you can easily handle rekeying your locks, you may buy a rekeying kit available in the market. Ensure that the kit you buy is compatible with the lock you wish to re-key.
Rekeying is an affordable option. Call Speedy Locksmith today to understand whether you should change your lock or can you re-key the lock.