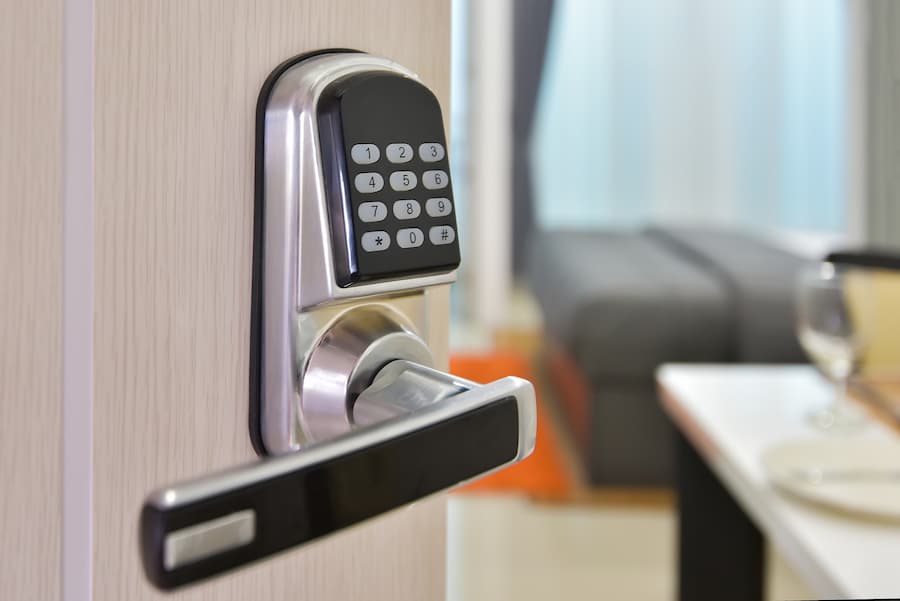 If you've been on the fence about buying keypad locks, its probably because you're plagued with worry and are asking – "Are keypad locks safe to use?". It's okay. We get it.
Keypad locks are relatively new to the market compared to the traditional key-based and deadbolt locks. Although a few high-end offices have this type of locking system, not all do. When it comes to home security systems, many Kansas City homeowners still prefer the conventional lock and key system.
In this article, we try to help you bust any myths you may have heard about keypad locks and we help you understand why keypad locks have the best access control technology today.
Myths and truths about keypad lock security
Myth 1: Keypad locks are extremely complicated to operate. It's better to stick with the good old key-based locks.
Truth: This isn't true. Keypad locks are really simple to operate. By entering your master code and keypad code, you can easily change your lock settings within seconds. Plus, you don't need to worry about which key fits the lock, since you only need the keypad entry code to gain access. Additionally, in some variants, the locks allow you to schedule the unlocking and unlocking of doors, reducing your need to key-in the code each time.
Myth 2: Keypad locks are electrically powered and they don't work during blackouts.
Truth: Although keypad locks use power, they also have a battery attached inside. If there are any power cuts, the batteries take over and start to power your locks. These batteries have a really long shelf life of 3-5 years, making keypad locks extremely safe and efficient to use.
Myth 3: Keypad locks don't work when there's a fire and we'll be trapped inside the building.
Truth: Today's keypad locking systems come with fire/smoke detectors, earthquake sensors and other such advanced security features. If there is ever a problem, the keypad sensors will identify there's an issue and automatically open all the locked doors, allowing you to escape.
Myth 4: Keypad locks do not work when they're wet.
Truth: These days, most of the keypad locks models you find in the market are made using special water-proof components. So even if your lock experiences rain or you accidentally hose it down when you're gardening, you don't have to worry about any short-circuits or mechanical failures.
Myth 5: The buttons on the keypad lock are fragile and get damaged easily.
Truth: Keypad lock manufacturers know that each person applies a different type of pressure when keying in the door lock code. This is why they use materials that are hardy and which can endure rough usage. You don't have to worry about the keys on your lock getting stuck or coming loose or becoming damaged for a long time.
Myth 6: Keypad locks can be hacked into very easily
Truth: If your keypad lock has been programmed on a safe wireless network that is password-protected, there is very little chance of it getting hacked. Additionally, the person managing the lock has the option of adding an additional layer of security by keying in a different administrator access code. This number is necessary to access the lock and make any changes.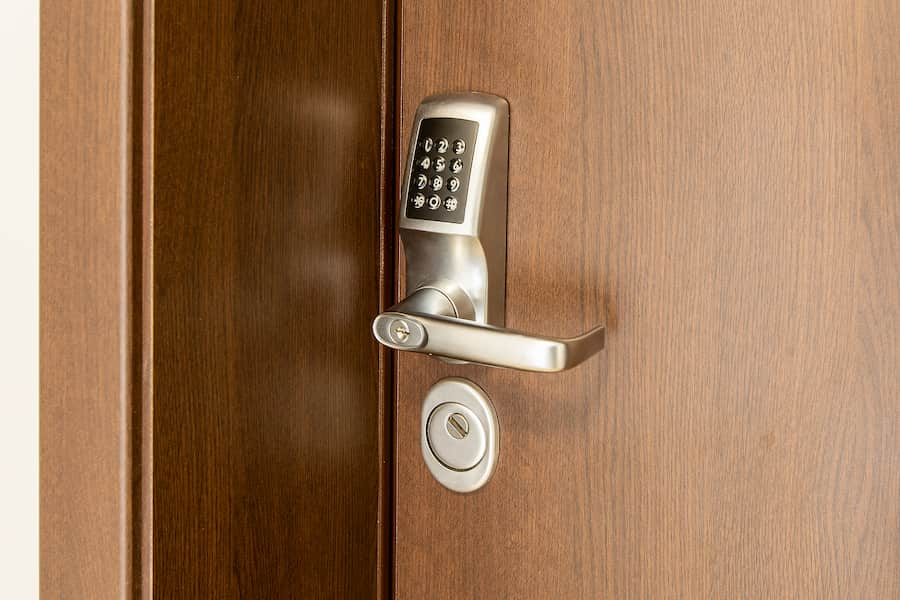 But, are keypad locks safe? 4 more arguments in support of keypad locks
They prevent key duplication
Since keypad locks don't have a physical key, there's never a worry of the key being duplicated by a nefarious person.
You can integrate your keypad locks with the rest of your home/office security system
Most keypad locks sold today are compatible with home and office security systems. You can get these locks synced with the access control technology you have and protect your building better.
You don't have to trust someone new with a key for re-keying purposes
Keyless locks need to be repaired by an emergency locksmith who has special knowledge about these modern locking systems. Because of this, there is never any risk of you having to entrust a stranger with your home/office key to mint a replacement.
Keypad locks come with really advanced security settings
Many keypad locking systems today come with the option to add biometric scanning or retinal scanning features as well. Still, more are compatible with Alexa and can be used to control your other home/office electronic equipment. All of this increases your building security tremendously.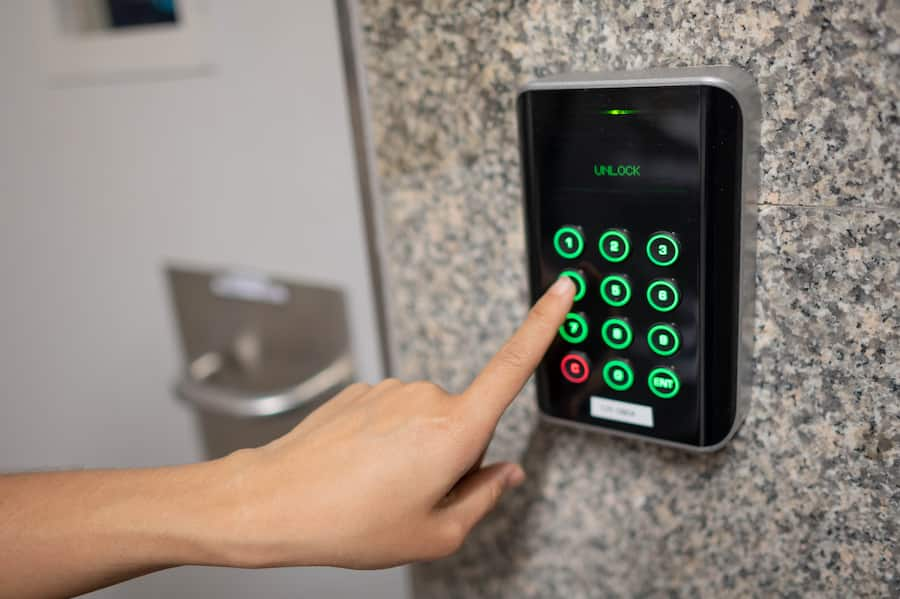 Our team at Speedy Locksmiths can install keypad locks in your Kansas City home/office
At Speedy Locksmiths, we have decades of experience providing lock and key services to home and office owners in Kansas City. We have worked on both traditional deadbolt and key-based locks and also electronic keypad locks. In our experience, we've seen that keypad locks are exceptionally safe and perfectly suited for a variety of security and access control needs.
We can visit your home or commercial space, identify your bespoke locking requirements and provide a no-obligation quote. Our keypad lock installation service is super quick and you can return to your routine in no time. So, if you're happy with our answer to your question, "Are keypad locks safe to use?", give us a call today and schedule a visit from our team.